FDIC Insurance
Resources
Magyar Bank has put together some resources to help answer many questions regarding FDIC insurance. Check out the information below, and corresponding links to the FDIC"s Web site. For specific questions about your Magyar accounts and FDIC insurance eligibility, give us a call at 1.888.990.BANK.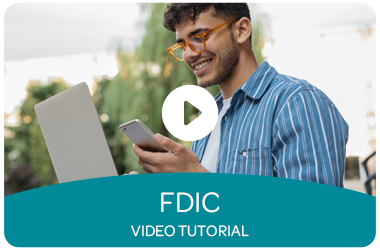 FDIC Foreclosure Prevention Tool Kit
The FDIC has provided a collection of resources to help homeowners, community stakeholders, and the banking industry help prevent unnecessary foreclosures and stop the foreclosure "rescue" scams that promise false hope to consumers at risk of losing their homes.
Basic FDIC Insurance Coverage Permanently Increased to $250,000 per Depositor
President Obama signed the Dodd-Frank Wall Street Reform and Consumer Protection Act on July 21, 2010 which, in part, premanently increases the FDIC insurance limits to $250,000 per depositor.
Notice of Expiration of Temporary Full FDIC Insurance Coverage For Noninterest-Bearing Transaction Accounts
By operation of federal law, beginning January 1, 2013, funds deposited in a noninterest-bearing transaction account (including an Interest on Lawyer Trust Account) no longer will receive unlimited deposit insurance coverage by the Federal Deposit Insurance Corporation (FDIC). Beginning January 1, 2013, all of a depositor's accounts at an insured depository institution, including all noninterest-bearing transaction accounts, will be insured by the FDIC up to the standard maximum deposit insurance amount ($250,000) for each deposit insurance ownership category.
How Much FDIC Insurance do you have?
Use the FDIC's "EDIE" calculator, (electronic deposit insurance estimator) to determine how much FDIC insurance you currently have.
Visit any Magyar Bank location, call 1-888-990-BANK or complete our contact form for more information and to open your account.
Seguro de la FDIC
Recursos
Magyar Bank ha reunido algunos recursos para ayudar a responder muchas preguntas sobre el seguro de la FDIC. Consulte la información a continuación y los enlaces correspondientes al sitio web de la FDIC. Si tiene preguntas específicas sobre sus cuentas Magyar y la elegibilidad para el seguro de la FDIC, llámenos al 1.888.990.BANK.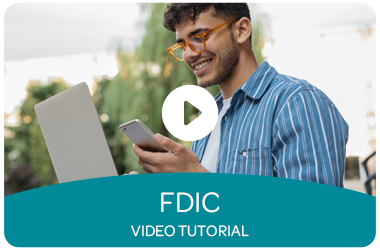 Kit de herramientas para la prevención de ejecuciones hipotecarias de la FDIC
La FDIC ha proporcionado una colección de recursos para ayudar a los propietarios de viviendas, las partes interesadas de la comunidad y la industria bancaria a prevenir ejecuciones hipotecarias innecesarias y detener las estafas de "rescate" de ejecuciones hipotecarias que prometen falsas esperanzas a los consumidores en riesgo de perder sus hogares.
Cobertura de seguro básica de la FDIC aumentada permanentemente a $250,000 por depositante
El presidente Obama firmó la Ley de Protección al Consumidor y Reforma de Wall Street Dodd-Frank el 21 de julio de 2010 que, en parte, aumenta permanentemente los límites de seguro de la FDIC a $250,000 por depositante.
Aviso de vencimiento de la cobertura de seguro temporal completa de la FDIC para cuentas de transacciones que no devengan intereses
Por operación de la ley federal, a partir del 1 de enero de 2013, los fondos depositados en una cuenta de transacción que no devenga intereses (incluida una cuenta de fideicomiso de intereses en abogados) ya no recibirán cobertura de seguro de depósito ilimitada por parte de la Corporación Federal de Seguro de Depósitos (FDIC). A partir del 1 de enero de 2013, todas las cuentas de un depositante en una institución de depósito asegurada, incluidas todas las cuentas de transacciones que no generan intereses, estarán aseguradas por la FDIC hasta el monto máximo estándar del seguro de depósito ($250,000) para cada categoría de propiedad del seguro de depósito.