Important Information About FDIC Insurance
As a community bank, Magyar Bank remains well capitalized and well positioned to continue to serve our customers and community. With over 100 years of experience, we expect to serve this community for generations to come. As a community bank customer, you have unlimited access to our experienced team, and we stand ready to assist you at all times with any of your questions or concerns. As a community bank, we take pride in our relationship-based business model focused on building long-term trust with our customers. After all, we live in your community too, and your success is our success.

Recent events have drawn attention to the Federal Deposit Insurance Corporation ("FDIC") insurance covering deposits in our nation's banks. No bank customer has ever lost a penny of FDIC-insured deposits up to $250,000. In reaction to the recent bank failures, the FDIC has announced it will fully protect all depositors of those failed institutions, ensuring no depositor loses any of their deposits over $250,000 either. This welcome and reassuring announcement illustrates the commitment of our government to protect depositors and the banking industry.

For those customers who have questions about whether additional insurance coverage is needed, we are ready and prepared to assist you in identifying whether additional insurance coverage is necessary and ensuring your deposit needs are met.

Magyar Bank has put together some resources to help answer many questions regarding FDIC insurance. Check out the information below, and corresponding links to the FDIC's Web site. For specific questions about your Magyar accounts and FDIC insurance eligibility, give us a call at 1.888.990.BANK.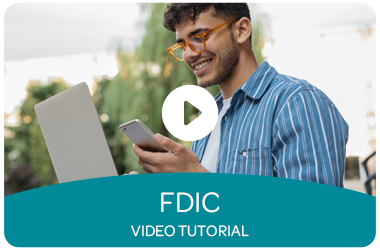 FDIC Insurance FAQs
The FDIC has provided answers to some frequently asked questions about FDIC deposit insurance.
Understanding FDIC Insurance Coverage
The FDIC has prepared videos and brochures to help consumers understand how deposit insurance works, the accounts covered by deposit insurance, and how to calculate insurance coverage. Click below to see the videos, and you can contact your local Magyar Bank branch to speak to a representative with any questions you have.
How Much FDIC Insurance do you have?
Use the FDIC's "EDIE" calculator, (electronic deposit insurance estimator) to determine how much FDIC insurance you currently have.
Visit any Magyar Bank location, call 1-888-990-BANK or complete our contact form for more information and to open your account.
Información importante sobre el seguro de la FDIC
Como banco comunitario, Magyar Bank sigue estando bien capitalizado y bien posicionado para seguir sirviendo a nuestros clientes y a la comunidad. Con más de 100 años de experiencia, esperamos servir a esta comunidad para las generaciones venideras. Como cliente de un banco comunitario, tiene acceso ilimitado a nuestro equipo experimentado y estamos listos para ayudarlo en todo momento con cualquiera de sus preguntas o inquietudes. Como banco comunitario, nos enorgullecemos de nuestro modelo de negocios basado en las relaciones, centrado en generar confianza a largo plazo con nuestros clientes. Después de todo, también vivimos en su comunidad y su éxito es nuestro éxito.
Los eventos recientes han llamado la atención sobre el seguro de la Corporación Federal de Seguros de Depósitos ("FDIC") que cubre los depósitos en los bancos de nuestra nación. Ningún cliente bancario ha perdido jamás un centavo de depósitos asegurados por la FDIC de hasta $250,000. En reacción a las recientes quiebras bancarias, la FDIC ha anunciado que protegerá completamente a todos los depositantes de esas instituciones fallidas, asegurándose de que ningún depositante pierda ninguno de sus depósitos superiores a $250,000. Este anuncio bienvenido y tranquilizador ilustra el compromiso de nuestro gobierno de proteger a los depositantes y la industria bancaria.
Para aquellos clientes que tengan preguntas sobre si se necesita cobertura de seguro adicional, estamos listos y preparados para ayudarlo a identificar si se necesita cobertura de seguro adicional y garantizar que se satisfagan sus necesidades de depósito.
Magyar Bank ha reunido algunos recursos para ayudar a responder muchas preguntas sobre el seguro de la FDIC. Consulte la información a continuación y los enlaces correspondientes al sitio web de la FDIC. Si tiene preguntas específicas sobre sus cuentas Magyar y la elegibilidad para el seguro de la FDIC, llámenos al 1.888.990.BANK.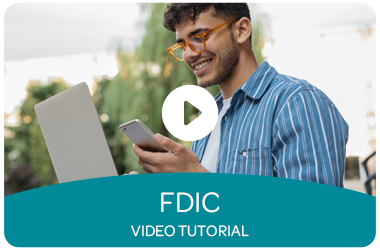 Preguntas frecuentes sobre seguros de la FDIC
La FDIC ha proporcionado respuestas a algunas preguntas frecuentes sobre el seguro de depósitos de la FDIC.
Comprender la cobertura de seguro de la FDIC
La FDIC ha preparado videos y folletos para ayudar a los consumidores a comprender cómo funciona el seguro de depósito, las cuentas cubiertas por el seguro de depósito y cómo calcular la cobertura del seguro. Haga clic a continuación para ver los videos, y puede comunicarse con su sucursal local de Magyar Bank para hablar con un representante con cualquier pregunta que tenga.