Online Banking
Time is our most precious commodity, and Magyar Bank has made it easy for you to get your banking done at your convenience.
Online Banking
Bank at your convenience with Magyar's Online Banking and Online Bill Pay. It's Free and easy to use.
Online Banking allows you to:
Check account balances
View account activity
Transfer funds between Magyar accounts
Receive Balance Alerts
Pay Bills
Online Bill Pay
Free with Online Banking
Pay your bills with just the click of a mouse
To Enroll, log into your Online Banking account from the homepage and follow the on screen instructions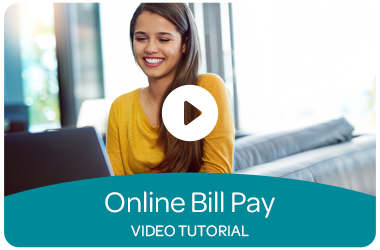 To contact us for any questions, call: 732-342-7600, ext. 184 during regular business (9:00 a.m. - 5:00 p.m.). or 1-844-781-1962 after regular business hours.
Online Cash Management for Businesses
In addition to all the features of our Online Banking service, our Online Cash Management service makes it even easier for businesses to get their banking done with just a few clicks. Additional features include.
Electronic Payments ACH Origination
Make electronic funds transactions online easily and efficiently. Supports many payment types such as payroll, vendor collections and cash concentration.
Wire Transfers
Domestic and international wire transfers and online access to current exchange rate information. Manage your risk with daily maximum and per transaction amount limits, define funding accounts, approval requirements and user entitlements.
Enroll today - Call 1-888-990-BANK to get started.
Zelle®
Zelle is a convenient way to send money right from your mobile banking app or online banking account.
Whether it's saving you a trip to the ATM or taking out the guesswork of divvying up the cost of the lunch tab, Zelle is a fast, safe and easy way to send and request money with friends, family and others you trust. Money is sent directly to the recipient's account and is typically available in minutes, and all you need to send money is the recipient's email address or U.S. mobile phone number.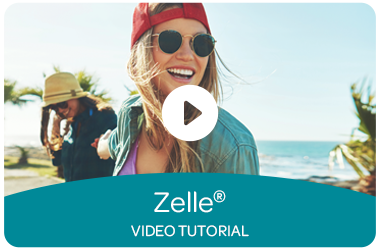 Account To Account Transfer
Transfer money between your Magyar Bank account and accounts you have at other financial institutions. You can transfer money into your Magyar account, or transfer money from your Magyar account. This service is available as part of our Online Banking service, and you do need to be enrolled in Bill Pay to use it. Simply click on the Bill Pay link after entering Online Banking, then select Transfer Money at the top of the screen. Be sure to have the Routing Number and account number from the other financial institution available when setting your transfer up. There will be two small test transactions to confirm your account information is correct.
Visit any Magyar Bank location, call 1-888-990-BANK or complete our contact form for more information and to open your account.
Banca en línea
El tiempo es nuestro bien más preciado, y Magyar Bank le ha facilitado realizar sus operaciones bancarias a su conveniencia.
Banca en línea
Realice operaciones bancarias a su conveniencia con la banca en línea y el pago de facturas en línea de Magyar. Es gratis y fácil de usar.
La Banca en Línea le permite:
Consultar saldos de cuentas
Ver actividad de la cuenta
Transferir fondos entre cuentas magiares
Reciba alertas de saldo
Pagar facturas
Pago de facturas en línea
Para contactarnos por cualquier consulta, llame al: 732-342-7600, ext. 184 durante el horario regular (9:00 a.m. - 5:00 p.m.). or 1-844-781-1962 después del horario comercial habitual.
Gestión de efectivo en línea para empresas
Además de todas las características de nuestro servicio de banca en línea, nuestro servicio de administración de efectivo en línea hace que sea aún más fácil para las empresas realizar sus operaciones bancarias con solo unos pocos clics. Las características adicionales incluyen.
Originación ACH de Pagos Electrónicos
Realice transacciones de fondos electrónicos en línea de manera fácil y eficiente. Admite muchos tipos de pago, como nómina, cobros de proveedores y concentración de efectivo.
Transferencias electrónicas
Transferencias electrónicas nacionales e internacionales y acceso en línea a la información sobre el tipo de cambio actual. Administre su riesgo con límites de monto máximo diario y por transacción, defina cuentas de fondos, requisitos de aprobación y derechos de usuario.
Inscríbase hoy : llame al 1-888-990-BANK para comenzar.
Zelle®
Zelle es una forma conveniente de enviar dinero directamente desde su aplicación de banca móvil o cuenta de banca en línea.
Ya sea para ahorrarle un viaje al cajero automático o eliminar las conjeturas de dividir el costo de la cuenta del almuerzo, Zelle es una forma rápida, segura y fácil de enviar y solicitar dinero con amigos, familiares y otras personas de confianza. El dinero se envía directamente a la cuenta del destinatario y normalmente está disponible en minutos, y todo lo que necesita para enviar dinero es la dirección de correo electrónico del destinatario o el número de teléfono móvil de EE. UU.
Transferencia de cuenta a cuenta
Transfiere dinero entre tu cuenta del Magyar Bank y cuentas que tengas en otras instituciones financieras. Puede transferir dinero a su cuenta Magyar o transferir dinero desde su cuenta Magyar. Este servicio está disponible como parte de nuestro servicio de Banca en Línea y necesita estar inscrito en Bill Pay para usarlo. Simplemente haga clic en el enlace Bill Pay después de ingresar a Online Banking, luego seleccione Transfer Money en la parte superior de la pantalla. Asegúrese de tener a mano el número de ruta y el número de cuenta de la otra institución financiera cuando configure su transferencia. Habrá dos pequeñas transacciones de prueba para confirmar que la información de su cuenta es correcta.
Para obtener información sobre las tarifas actuales
Visite cualquier ubicación de Magyar Bank,llame al 1-888-990-BANK o complete nuestro formulario de contacto para obtener más información y abrir su cuenta.