FDIC Insurance
Magyar Bank has put together some resources to help answer many questions regarding FDIC insurance. Check out the information below, and corresponding links to the FDIC"s Web site. For specific questions about your Magyar accounts and FDIC insurance eligibility, give us a call at 1.888.990.BANK.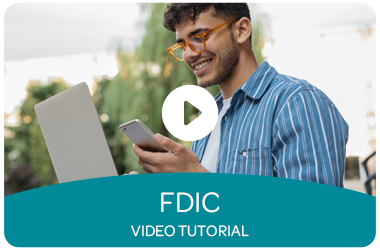 FDIC Foreclosure Prevention Tool Kit
The FDIC has provided a collection of resources to help homeowners, community stakeholders, and the banking industry help prevent unnecessary foreclosures and stop the foreclosure "rescue" scams that promise false hope to consumers at risk of losing their homes.
Basic FDIC Insurance Coverage Permanently Increased to $250,000 per Depositor
President Obama signed the Dodd-Frank Wall Street Reform and Consumer Protection Act on July 21, 2010 which, in part, premanently increases the FDIC insurance limits to $250,000 per depositor.
Learn how this increase impacts your deposits
Notice of Expiration of Temporary Full FDIC Insurance Coverage For Noninterest-Bearing Transaction Accounts
By operation of federal law, beginning January 1, 2013, funds deposited in a noninterest-bearing transaction account (including an Interest on Lawyer Trust Account) no longer will receive unlimited deposit insurance coverage by the Federal Deposit Insurance Corporation (FDIC). Beginning January 1, 2013, all of a depositor's accounts at an insured depository institution, including all noninterest-bearing transaction accounts, will be insured by the FDIC up to the standard maximum deposit insurance amount ($250,000) for each deposit insurance ownership category.
How Much FDIC Insurance do you have?
Use the FDIC's "EDIE" calculator, (electronic deposit insurance estimator) to determine how much FDIC insurance you currently have.