eStatements
Enjoy the security and convenience of eStatements. Instead of waiting for your statement to arrive in your mailbox, your statement is now available electronically. Secured by the latest available high-level encryption, Magyar Bank eStatements are available for up to 18 months and can be accessed anywhere, anytime with just the click of a mouse. Best of all Magyar Bank eStatements are FREE!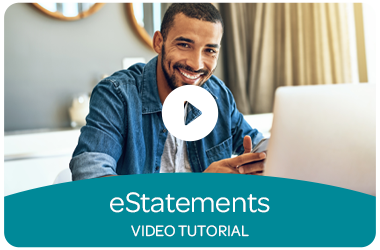 Questions & Answers about eStatements
Q: What accounts can I receive eStatements for?
A: You can receive eStatements for checking and statement savings accounts.
Q: What do I need to enroll for eStatements?
A: You'll need to have your Social Security Number or Employer Identification Number (EIN), and your account number handy when enrolling for eStatements. Your account number should be a 10 digit number. If your account is not 10 digits, please be sure to add zeros to the beginning of your account number to make it 10 digits. For example, if your account number is 123456, please enter 0000123456 when enrolling.
Q: Can I access eStatements through Online Banking?
A: Yes, you can. Simply sign into Magyar Bank's Online Banking service and click on the eStatements link. If you are not an Online Banking customer, you may still access your eStatements directly by clicking here.
Q: When will I receive my first eStatement after I enroll?
A: You'll start to receive eStatements with the next statement cycle after you enroll. If your statement has already been prepared, you may receive a paper statement before eStatements begin.
Q: Will I be able to see eStatements from previous months?
A: eStatements will contain 18 months of historical data. Your statement history will be available for viewing after you receive your first eStatement.
Q: How will I know when my eStatement is available?
A: Each month, you will receive an email letting you know that your eStatement is available for viewing. A link to the sign on page will be included in this email, and to access your eStatement simply click on the link and enter your ID and password.
Q: How do eStatements protect my identity?
A: Your account statement is now delivered to you electronically, and not sitting in your mailbox where anyone can just take it. Plus, the email notification you receive when your eStatement is available does not contain your statement--it contains a link that requires your ID and password which takes you into our secure Web site.
Q: Do I need any software to view my eStatements?
A: To view your eStatement, you only need to have Adobe Reader 5.0 or above installed on your PC.